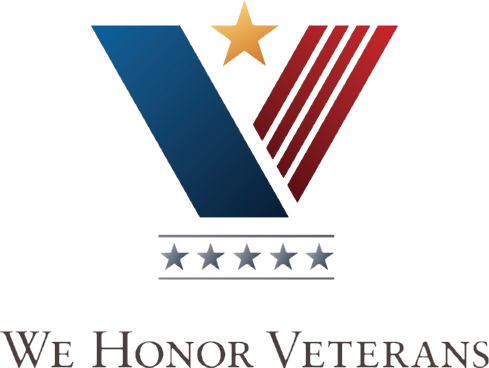 Serenity Hospice & Home (SH&H) is a Level 5 Partner in the We Honor Veterans Program.  We Honor Veterans is a national awareness campaign by the National Hospice and Palliative Care Organization (NHPCO) in collaboration with the Department of Veterans Affairs (VA). SH&H is committed to honoring our Veterans and ensuring they are aware of the benefits to which they are entitled.
SH&H volunteers who are Veterans are assigned to these patients through the Veteran to Veteran Volunteer Program.  In addition to visiting and sharing stories, the patient's military service is recognized in a ceremony. Sometimes called 'Pinning' ceremonies, the patient receives a pin and certificate and can be an emotional time for the patient and family.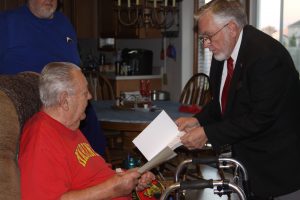 Serenity is also active in presenting information to area Veterans service organizations; VFW posts, American Legion posts, etc.  making them aware of these benefits and services.
Check out the We Honor Veterans website at www.wehonorveterans.org or contact Serenity Hospice for more information on how we can help.