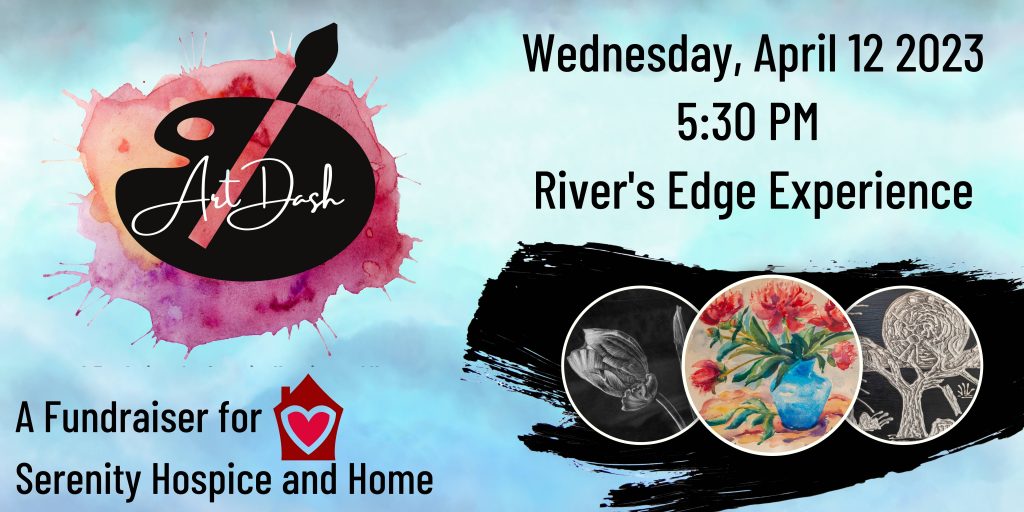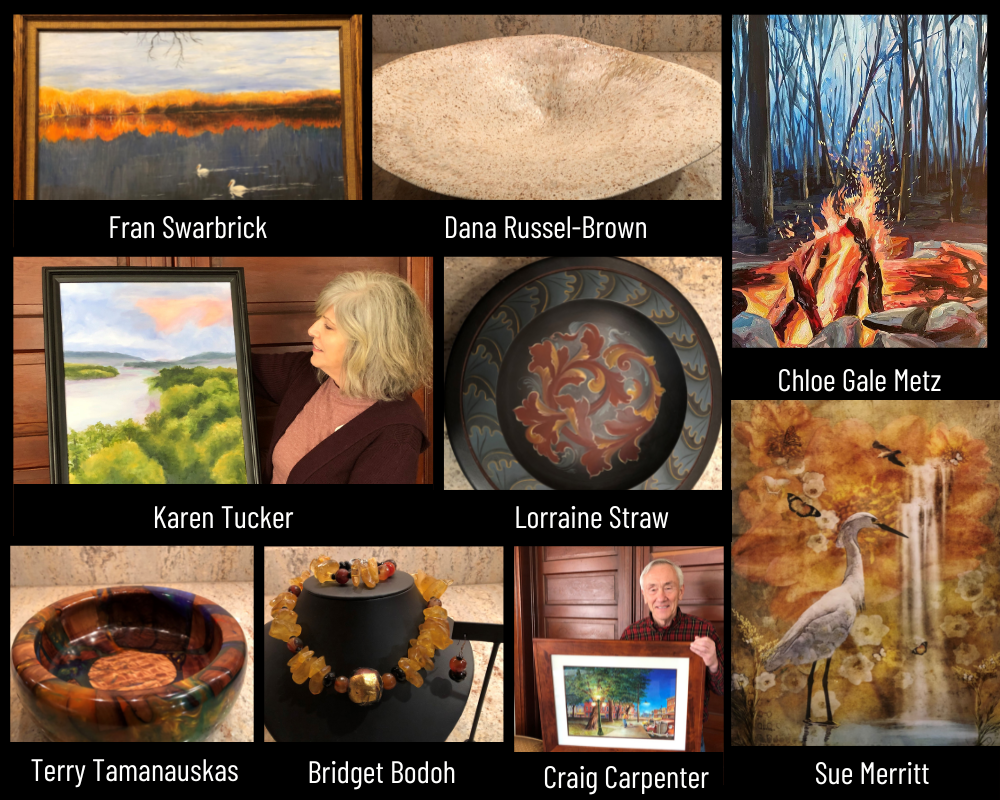 Art Dash brings together local artists and community members in a celebration of creativity, beauty, and connection. There are two types of tickets: "dasher" and "spectator." Three "dashers" at a time are called at random to dash for the art of their choosing. Every "dasher" goes home with a one-of-a-kind piece of art to treasure. These beautiful works have all been donated by local artists. Both dashers and spectators have the opportunity to savor delectable light bites, purchase beverages from the cash bar, listen to live music, view amazing art, and mingle with many of the artists who will be in attendance. Tickets will be going on sale soon!
Thanks to all of our talented artists for generously donating their beautiful art pieces!
Les Allen, Beth Anderson-Hall, Tim Appenheimer, Philip Atilano, Shirley Battin, Marsha Behrens, Rose Ingrasia Belida, David Bingaman, Carol Bingham, Bridget Bodoh, Valerie & Clarence Butcher, Craig Carpenter, Letha Catalina, Jeanne Coe, Eileen Considine, Laura Croysdale, Bob Cunningham, Daryl Drennen, Hannah Eldred, Michael Ehlbeck, Jan Feit, Paula Flanagan-Marsh, Sue Merritt, Chloe Metz, Laurie Friemuth, Linda Fronk, Bill Gailbreath, Tonya Hardy, Stephen Hart, Jan Harvey, Diane Haugen, Thomas Heflin, Karin Heilgeist, Linda Hinkelmann, Mary Howe, Becky Hundrieser, Don Hyson, Matt Jagitsch, Brad Kleindl, Paula Kuehl, Larry Lambe, Jody Larson, Dan LeTourneau, Bob Logsdon, Lorena Malm, Ellen Mumford, Michael Nelson, Jennifer Newcomer, Nancy Oneill, Victoria Onorato, Sue Pfleger, Betsy Pool, Betty Predmore, Mary Rogers, Jayne Rose, Dana Russell-Brown, Rosslyn Shaw, Donna Smith, Grail Storm, Lorraine Straw, Fran Swarbrick, Dave Sweeney, Marian Taylor, Terry Tamanauskas, Anne Thompson, Karen Tucker, Dale Tulk, Vicky Turner, Mary VonTish, Cindy Winterfield
Thanks to all of our sponsors for their generous support!
DeForest Dental, Purdum Gray Ingledue Beck, Byron Bank, Stillman Bank Corp, Bocker Ruff Grain, Stephens Insurance, Farrell, Holland, Gale Funeral Home, Sterling Federal Bank, Oregon Healthcare Pharmacy Services, Karen Virnoche & James Brown, Jean Revord, Eileen Considine, John & Deb Musselman
Thanks to our desert sponsors!
Ava Kultgen, Cheesekake Ko, Hazel's, Hough's Maple Syrup Farm, Jen's Artisan Breads, Liz Jurasek, Lynnie's Kitchen, Sparklefox Confections, Vicki's Baked Goods & More