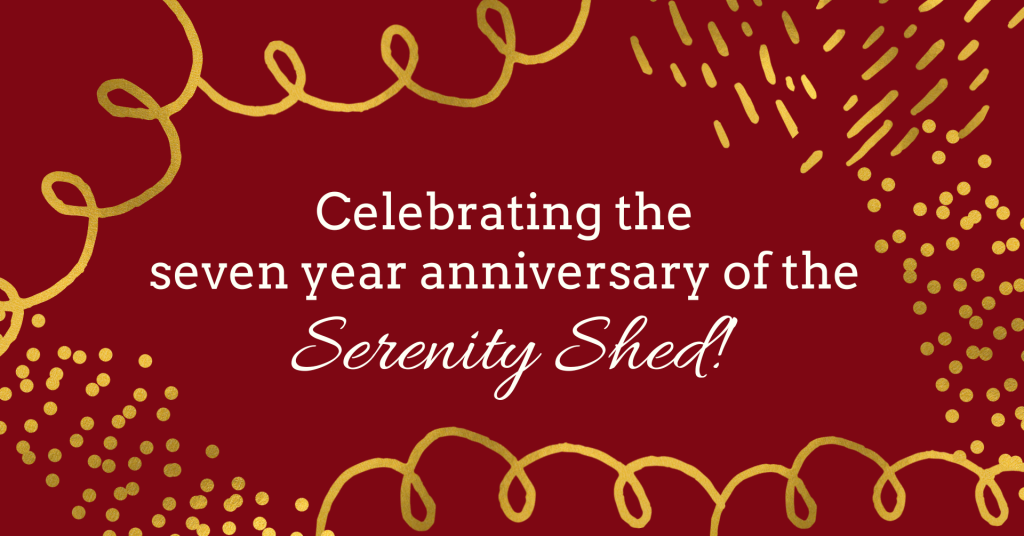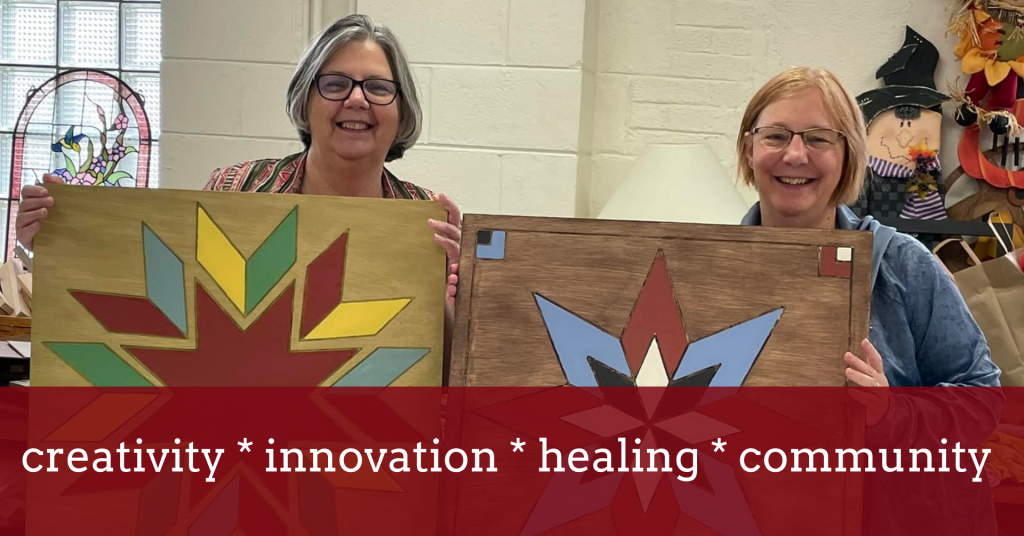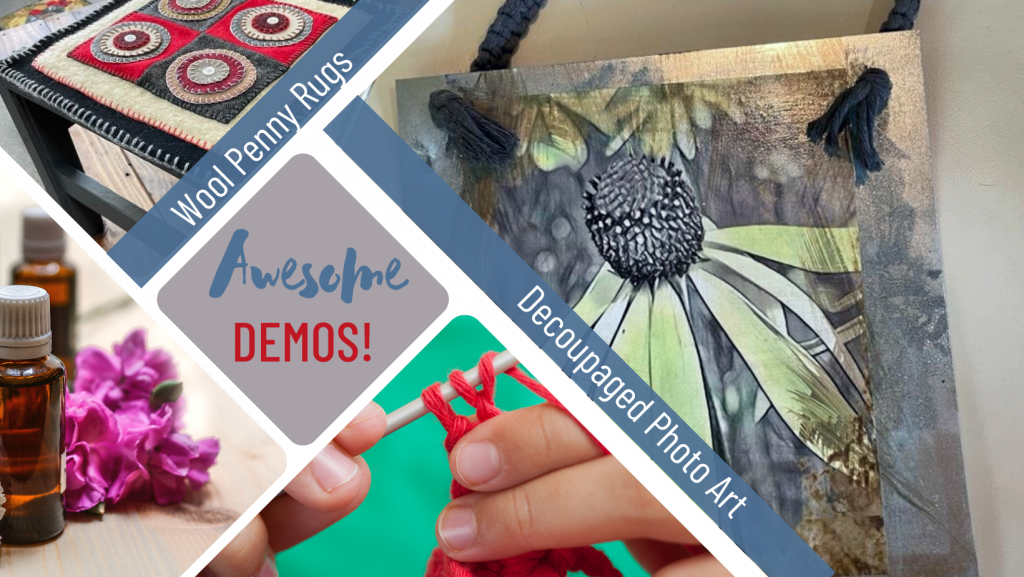 We are so excited to celebrate the incredible impact that The Serenity Shed has made over the last seven years since it was founded! Our free celebration will be open to the public from 10 am-7 pm on Thursday, August 25th. There will be a number of interesting demos throughout the day and the "Just 4 Fun" ice cream truck will be joining us and selling their delectable goodies from 4-7 pm. There will be complimentary appetizers and attendees will be entered into a drawing for a $50 Serenity Shed gift card to purchase a product or take a class. In the evening, this event coincides with the River's Edge Farmers Market.
Please join us to show your support for the work we are doing in the community. Your presence would mean so much to us! If you have never been to The Serenity Shed before, we would love to show you around and explain what we are all about. These are the fun demos that will be taking place at the Serenity Shed, 131 N. 3rd Street, Oregon, IL :

Wool Penny Rug, 10 am-12 pm
Knitting and Crocheting, 1-2 pm
Essential Oil Mixology, 4:30-5 pm
Photo Art Decoupage, 5-6:30 pm

The Serenity Shed is truly a gem… a one-of-a-kind Community Center where people can come to engage in activities like repurposing furniture or doing arts and crafts projects. The Shed is an invaluable resource. Everyone processes grief differently and, for some people, it is much easier to engage in hands-on therapeutic activities than to sit down and share their emotions in a group. Having somewhere to go and work on something promotes connection and community, which is critical for someone who is grieving. It can also give people the opportunity to form friendships while working on projects, perhaps allowing them to gradually open up about their loss once they feel comfortable.
The Serenity Shed offers free, ongoing support to anyone who is grieving, whether or not their loved one was with Serenity. In addition to hands-on therapeutic activities, they offer traditional grief programs as well as one-on-one support tailored to the specific needs of the individual. The Serenity Shed also hosts Children's Grief Camps, a critical resource for kids, whose complex needs following loss are often overlooked.