Art Dash Fundraiser: Ready-set-Gogh!
6:00 PM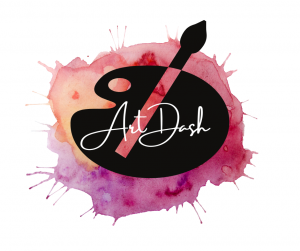 Ready, Set, Gogh!
Tickets are on sale for the first annual Art Dash, Wednesday, April 6, 2022, at the Cork & Tap in Oregon who generously donated use of their space. There are two kinds of tickets: "Dasher" ($100) BUY TICKETS HERE NOW and "Spectator" ($50) BUY TICKETS HERE NOW.
The event will benefit Serenity Hospice and Home, a nonprofit that provides the highest level of compassionate care as well as free, ongoing bereavement services that are open to the public. It will be a magical evening.
Fifty local artists from throughout the nine counties served by Serenity, have donated a piece of original art worth at least $100. Some artists have generously donated works of substantially greater value. After the "Art Preview" from 6:00pm – 7:00pm, the "Dash" will begin. Three "Dashers" will be called at a time at random to dash for the art of their choosing. What art the "Dashers" ultimately end up with depends on when their number is called and how well they "dash" to the piece they desire; every "Dasher" will go home with a one-of-a-kind piece of art to treasure.
Both Dashers and Spectators will have the opportunity to savor light bites, purchase beverages from the cash bar, listen to live music, view amazing art and mingle with many of the artists who will be in attendance! While "Spectators" do not get to dash, they will be able to enjoy watching and supporting a good cause. It will be an evening of fine art, food and fun. If you have any questions, please feel free to contact Karen at 815-973-2050.
Donating artists include: Beth Anderson-Hall, Tim Appenheimer, Shirley Battin, Marsha Behrens, Harry Nurmet, Barbara Berney, Valerie & Clarence Butcher, Craig Carpenter, Letha Catalina, Alice Conrad, Becky Cortez, Daryl Drennen, Jan Feit, Laurie Friemuth, Linda Fronk, Bill Gailbreath, Chloe Gale, Ashley Hahn, Tonya Hardy, Jan Harvey, Diane Haugen, Becky Hundrieser, Don Hyson, Matt Jagitsch, Brad Kleindl, Jen Koertner, Paula Kuehl, Jody Larson, Bob Logsdon, Dale Nehring, Nancy Oneill, Jennifer Newcomer, Victoria Onorato, Sue Pfleger, Joe Popp, Betty Predmore, Stuart Roddy, Mary Rogers, Jimmy Sawyer, Dave Sweeney, Anne Thompson, Dale Tulk, Karen Tucker, Carol Ubben, Linda Vietmeyer, Mary VonTish, Cindy Winterfield, Larry Lambe