Annual Butterfly Release Memorial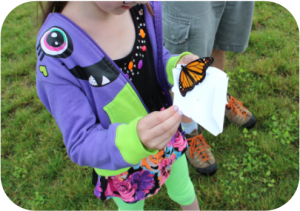 A short service will begin promptly at 9:00 a.m.
A few things to note if you are coming:
Get here early. Parking is limited. Please carpool whenever possible. DO NOT park on Route 2 as it is extremely dangerous.

Seating is limited. Bring a lawn chair, blanket, etc.

In the event of heavy rain or severe weather, we will cancel the event and it will NOT be rescheduled.

A decision will be made by 7:30 a.m. on July 9th and will be posted on our Facebook page or you may call the Serenity Home at 815-732-4111 to inquire.

If cancelled, we will keep the butterflies refrigerated and make them available for pickup that morning. We will provide instructions on preparing them for release as soon as weather permits.