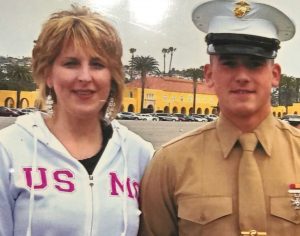 Watch the video about our group, "Understanding your grief".
One of the many things that makes Serenity Hospice and Home unique is that as a nonprofit, all of our resources go into helping us fulfill our mission of providing the highest quality of compassionate care and support to patients and their families. We go above and beyond with our exceptional bereavement programs that are open to anyone suffering from a loss, regardless of whether or not they have any relationship with Serenity. Not only does our bereavement team provide ongoing groups as well as one-on-one support, but they also periodically hold an intensive and structured eight-week program based on the book "Understanding Your Grief: Ten Essential Touchstones for Finding Hope and Healing Your Heart" by Dr. Alan Wolfelt. It is an interactive program that incorporates a workbook and "homework."
The program is designed to help people process their difficult and complex emotions and to create momentum towards healing. It is a closed group that fosters trust and bonding between the participants who are all struggling with deep, challenging emotions.
Beth Benson participated in the class after her 26-year-old son, Matthew, died in a tragic accident. She did not feel ready to join the class until after eight months of meeting weekly, one-on-one with our bereavement coordinator, Cathy Warren. She was comforted by learning that the difficulties she was encountering in her daily life were all a normal part of the grieving process. Cathy would often tell Beth that you have to "feel it to heal it" and one of the chapters in "Understanding Your Grief" covers the importance of "embracing the pain." This message in particular resonated with Beth: Matthew was in the military and used to say "embrace the suck," which his family incorporated into their celebration of his life.
Cathy emphasizes that the class is not going to miraculously make people "feel great," but rather is meant to give participants the tools that they need to help them on their grief journeys. Beth shared that while no one can take away the pain or fix her grief, one of the essential things that she gained from the class was having other people by her side through the painful process.